About Us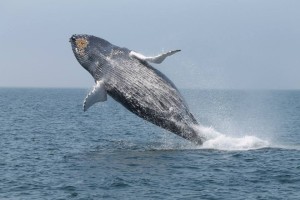 Freeport Whale & Seabird Tours is a family owned business started in 1994, and operated by Tim and Karen Crocker. Tim is a local lobster fishermen with over 20 years experience whale watching. Karen is a graduate of the Nova Scotia Agricultural College with a diploma in Animal Health Technology. Both Karen and Tim have experience in Humpback Whale research and are committed to providing you with a memorable and safe whale and seabird watching experience.
Our boat is the MV "Georgie Porgie". She is a 45-foot Cape Island. We are Transport Canada inspected annually and compliant with all safety regulations. It has a washroom, comfortable seats and is wheelchair accessible.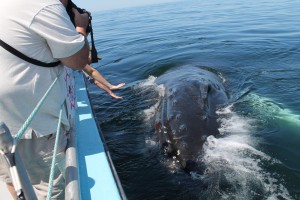 Our office is located in Lavena's Catch, a restaurant owned by Tim's sister Lavena. Lavena's was established in 2000 and has been listed in the publication Where to Eat in Canada every year since. This is a great accomplishment. Lavena is committed to providing customers with a wonderful and memorable dining experience. All food is homemade and cooked with great care. Delicious homemade desserts and excellent coffee are also on the menu. Lavena's Catch has quickly become one of the most recommended places to eat in the area.